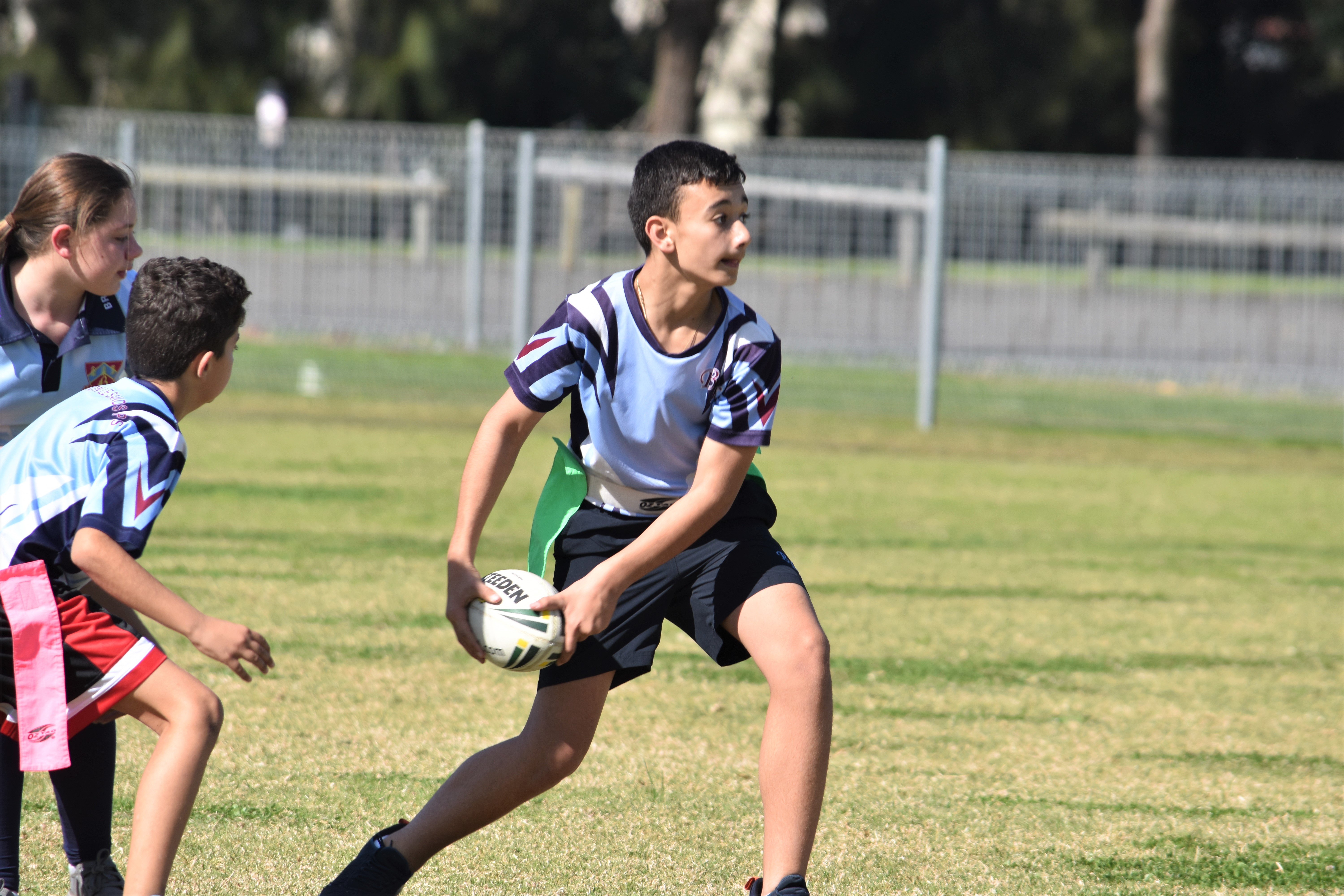 Brighton-Le-Sands Public School (BLSPS) have introduced an intra-school Oztag competition to compensate for the cancellation of all PSSA sport this year, allowing students the opportunity to keep active with a ball and tags in hand.
BLSPS Staff member, Jo Williams was the brains behind the operation and was adamant to get the competition up and running after what was an uncertain chain of events.
"Due to the pandemic, all PSSA sports and school carnivals were cancelled for this year. But towards the end of Term two, Botany Bay PSSA decided to proceed with a 'friendly' competition for schools in our region," Jo said.
"BLSPS held our own school trials for Oztag, Netball and Soccer. Oztag ended up with around 100 students trialing, which was significantly more than any of the other sports," she said.
"Early Term three, we finalized our Oztag kids and ended up with 80 students who instantly began returning their forms and bus fare payments. The following week, after the Victoria situation, Botany Bay PSSA then decided not to proceed with the planned 'friendly competition'," Jo said.
As payments had started been processed and permission to use certain fields had been granted, BLSPS decided to continue with their own friendly intra-school team sports program.
With only 5 students opting out of the expense, the program ended up with enough interest to make 8 teams (4 Junior, 4 Senior).
The competition got students from Years 3-6 involved, many of which had never participated in a school team previously. Their excitement is a direct result of the non-competitive atmosphere and the opportunity to play with friends.
"The kids get the experience of travelling by bus to the fields and are predominantly playing in mixed teams with a mixture of ability levels. We were also able to team them up with their friends, which doesn't always work out for regular PSSA teams," Jo said.
The kids get about an hour of playing time through two 30-minute games.
St George Junior Oztag "Dragontag" Area Manager, Michelle Anderson attends the BLSPS intra-school sports program every week to help out with refereeing and on-field support.
Michelle runs an after-school Junior competition, known as "Dragontag" at Scarborough Park, Kogarah, played on Wednesday and Thursday afternoons. Dragontag is also played at Gannons Park, Peakhurst on Tuesdays. The 2020 Summer competition is set to kick off in the second week of October.
Australian Oztag staff look forward to continuing their visits to the BLSPS intra-school Oztag competition, to see the young local talent and help kids better understand the game.