NSW Oztag are set to welcome 160 teams to Coffs Harbour ahead of the highly anticipated Senior State Championships this weekend.
The NSW Senior State Championships kicks off this Friday 24 June in Coffs Harbour, with over 2,500 players determined to take home gold.
Teams will play their round games over Friday and Saturday, across both C.ex Stadium and Geoff King Oval, before Sundays Finals converge at C.ex Stadium.
This tournament will be the first time in five years that there is no division two, but rather one prestigious competition to crown the NSW State Champions.
"We had to get back to making this tournament about the elite. To be the best of the best, to be State Champions in one division," Tournament Director, Bill Harrigan said.
Homebush Men's Opens will be gunning for seven championships in a row. While three-time runners up and rival contenders, Central Coast are likely to come out firing after losing by one point in last year's Final.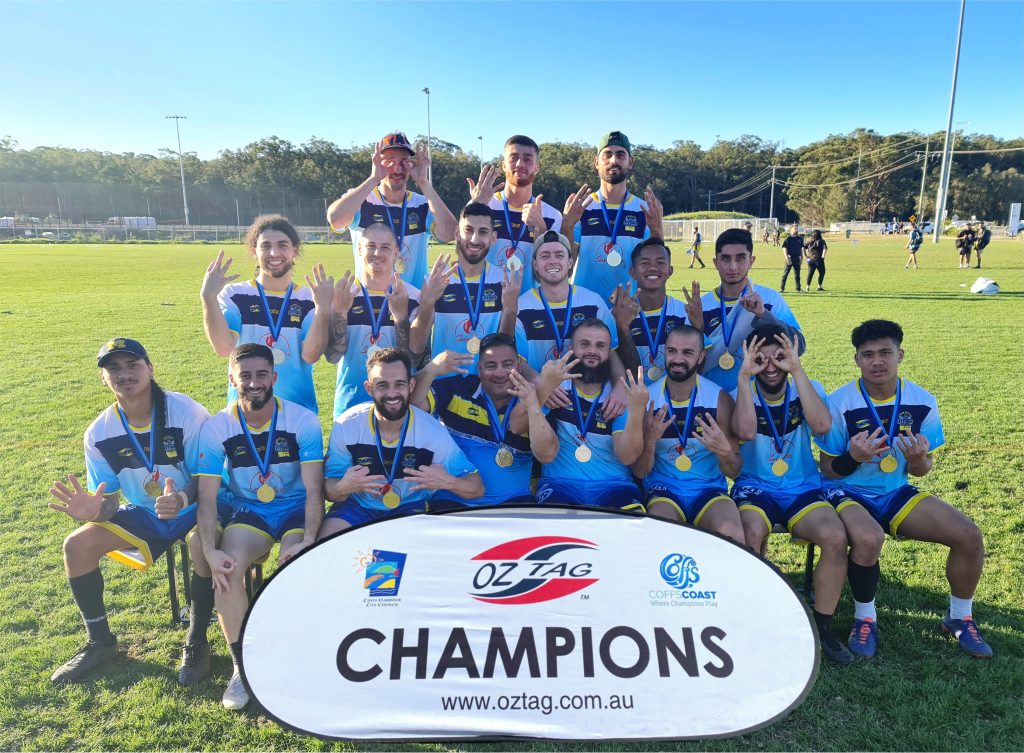 The Central Coast Men's 40s and Penrith Senior Mixed will both be striving for three in a row, while Souths Women's 20s will no doubt have their eyes set on re-claiming the title after losing to the competitive Central Coast girls in 2021.
This year will see Central Coast chase their ninth consecutive Club Championship, with previous hot contenders including Souths, Penrith and Cronulla.
NSW Oztag look forward to welcoming all teams and spectators to the beautiful Coffs Coast, for the long-awaited Senior State Cup tournament.
"We love coming back to Coffs – it's the best venue in the State, and having the tournament in Winter will be a whole new experience," Harrigan said.
Teams are encouraged to book in for their official team photograph with IB Images via their online booking system, which will place them in the priority system for action shots.
Games will commence at 9.30am tomorrow.
Livestream will be via the Australian Oztag Facebook page, with coverage kicking off at 8.15am on Sunday 26 June.