St George Junior Oztag have for long encouraged the development of young referees, with recent competitions proving the increasing popularity among females.
St George Junior Oztag (DragonTag) have a remarkable 14 female referees officiating their Junior competition at Scarborough Park on Thursday afternoons.
Aged between 13 and 15, plus two over-18-year-olds, these girls take to the field with confidence, enthusiasm, and a shared passion for the game.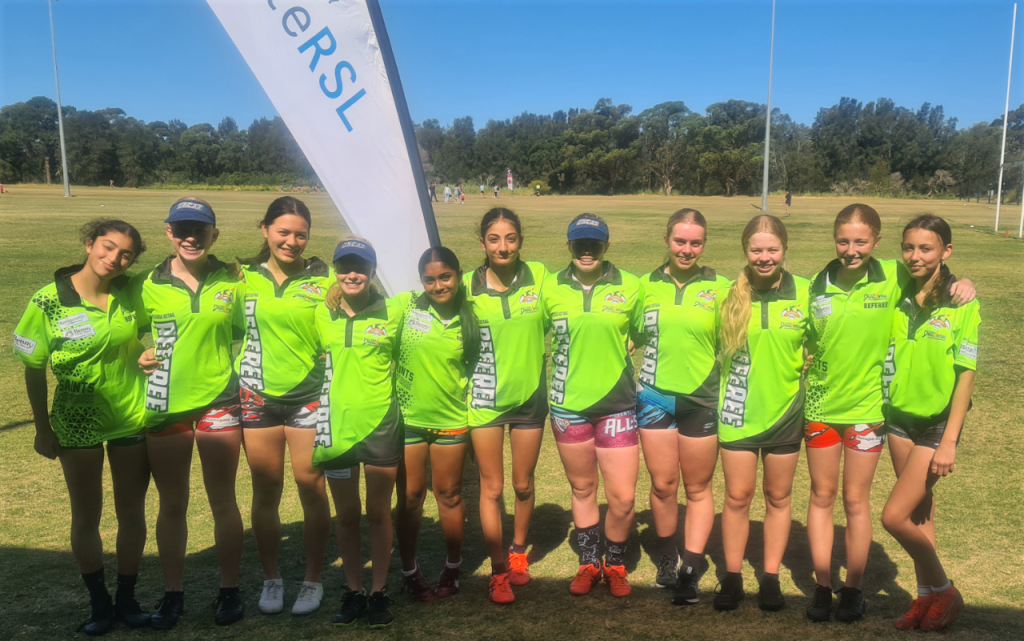 St George Oztag Licensee, Michelle Anderson, who has been around the game for 24 years, has seen firsthand the growth in female involvement, particularly refereeing.
"Our game has encouraged female participation since it started, by creating Women's and Mixed divisions… Our female players love playing the game and it's great to start seeing our female participants becoming more involved in many aspects," she said.
Anderson puts this growth in female referees down to many of them playing Oztag at a representative level, as well as the relaxed environment of the game.
"By playing representative tag, they have had more opportunities to learn and understand the rules. This has given them confidence to give refereeing a go," she said.
"Their love of the game and the environment around our game has encouraged them to want to be more of a part of it… refereeing for them is enjoyable and a great way to earn some money,"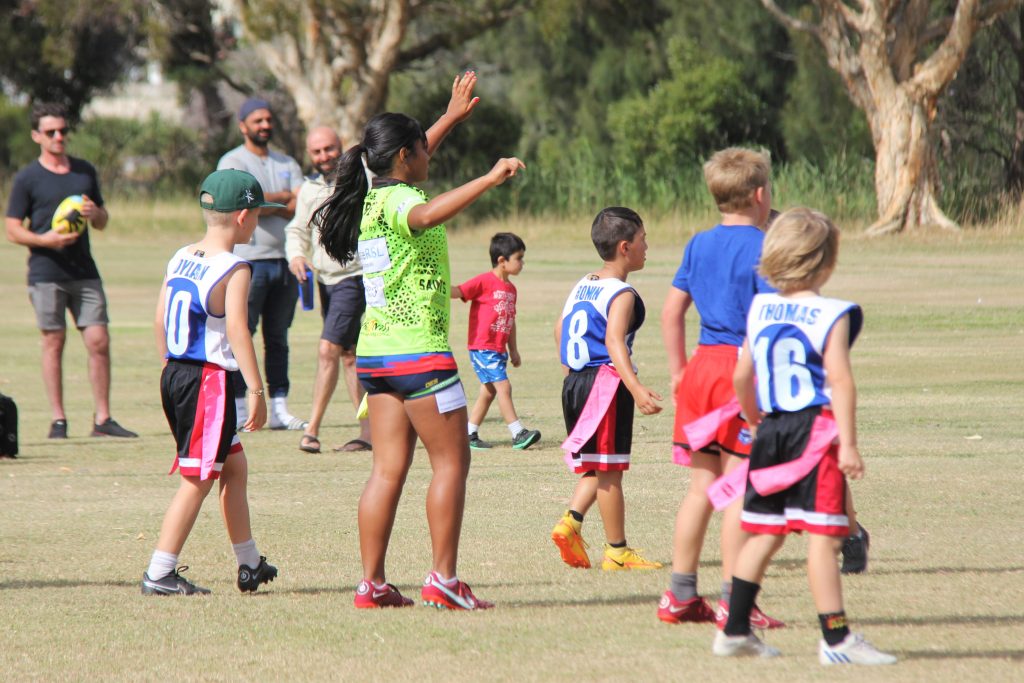 Anderson is hopeful that by seeing females officiating games, more young girls will be open to giving refereeing a go, regardless of whether they play at a Representative level.
St George DragonTag have make a distinct effort to encourage their players from a young age to try refereeing and ensure they receive the necessary training in order to feel confident when taking the field.
"I am very involved at ground level. I get to know my players and watch and support all teams at Representative level… I have spoken to our players from early on to encourage them to have a go at refereeing," Anderson said.
"We offer free Theory & Practical training courses prior to the commencement of our competitions in August/September every year," she said.
St George DragonTag is one of many associations encouraging the development of young referees, knowing very well that without them our competitions cannot go ahead.
Australian Oztag reached out to three of St George DragonTag's wonderful female referees, Charlotte Teplicanec (14), Nadia Debbo (13) and Elizabeth Rigg (22) and asked them a few questions about their experience refereeing.
What do you enjoy most about refereeing?
Charlotte: I enjoy refereeing because it gives me an opportunity to learn and grow a greater understanding of the game and get a different perspective of the game as a ref rather than a player.
Nadia: I enjoy refereeing because I love the game of Oztag. Refereeing keeps me fit as I have to run around during the game to make sure I watch the players so I can make the correct calls. I also love teaching the new young players the rules of the game as some have never played before.
Elizabeth: I think I really enjoy seeing the kids improve from week to week as well as the joy it brings those playing.
What skills have you learnt from refereeing?
Charlotte: I have learnt how to communicate with players and make calls whilst under pressure and it has given me confidence in my calls.
Nadia: Refereeing has taught me leadership skills , to be assertive , how to work well under pressure and how to handle stressful situations such as when parents or players criticise calls that I make.
Elizabeth: I've learnt better communication skills and assertiveness. I've also learnt the rules in better depth.
Do you think these skills have helped you as a player?
Charlotte: These skills have helped me as a player as I've become clearer with communication to my teammates and call plays whilst the defence is putting pressure on us.
Nadia: The skills I have learned as a referee have helped me as a player to have more respect and patience to all referees when I am playing and to communicate better with my teammates.
Elizabeth: These skills have helped me gain a deeper understanding of the small rules that most players don't know about. I'm also able to communicate to my teammates in defence better.
AO encourage all young players or those interested, to give refereeing a go. Contact your local association for all necessary information on how to get involved!