Australian Oztag is proud to announce the players selected for the 2020 High Performance Academy, a prestigious opportunity that see's the development of Oztag's junior elites.
Selected from the NSW Junior City v Country Tournament held last weekend in Wollongong, these players have been identified as having the potential to be the next generation of superstars.
The High Performance Academy (HPA) targets the 14 and 15 year-old age groups, providing them the opportunity to be coached by some of Oztag's elite coaches.
The following players will attend the HPA Camp which will take place at the NSW Academy of Sport in Narrabeen from December 11 to December 13, 2020.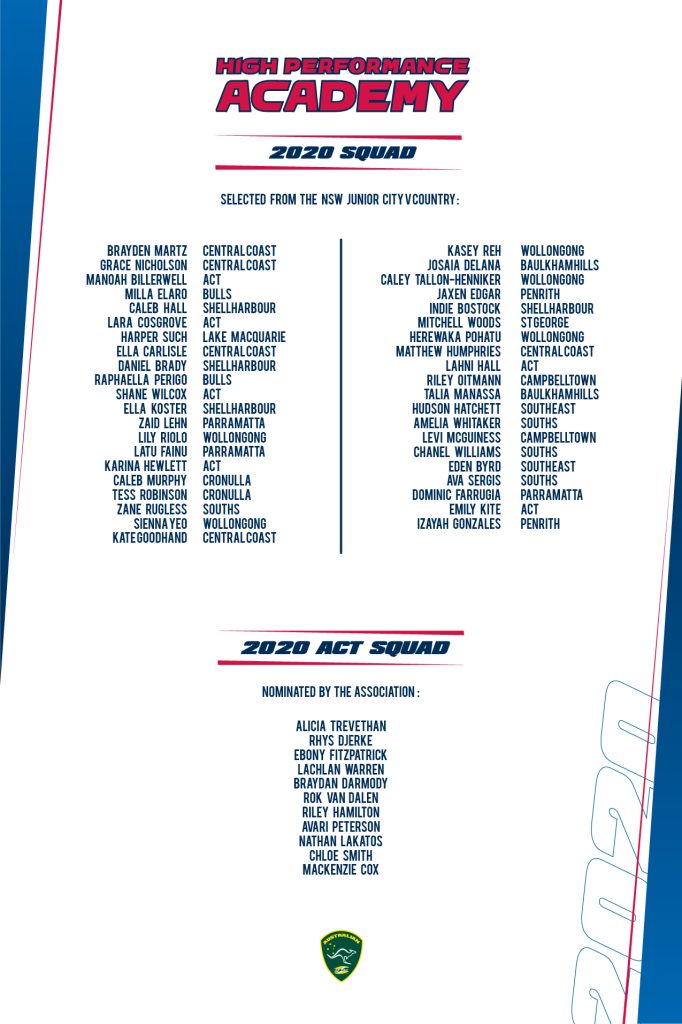 Introduced in 2019, the inaugural HPA was deemed a major success. Players came from across the nation to learn from the best and enhance their game.
Due to Covid-19, Australian Oztag (AO) unfortunately could not invite QLD players to this year's HPA Camp. ACT's players were however nominated by the association, with a few extra talents selected at this year's Junior City v Country.
Oztag Founder, Perry Haddock gave insight into his confidence in the program and is eager to work with this selected squad of elite juniors.
"We've compiled some great coaches to work at the elite Oztag High Performance Academy and we have no doubt that the players will have a lot of fun and improve their Oztag skills," Haddock said.
"Congratulations to each and every one of the players on their selection and we look forward to welcoming you to the Narrabeen Sports Academy in December," he said.
From outlining the specifics of player roles and positions, to maximizing athletic performance and partaking in a variety of skill and conditioning drills, the squad will be treated like elite athletes.
The focus of the camp is to encourage the transfer of knowledge into game situations among the future prospects of our sport.
All players selected will receive full HPA kit allocation, accommodation and meals, covered by Australian Oztag for the duration of the camp.
AO congratulate all 52 players on their selection in 2020's eminent HPA squad.