Junior Australian Region Champions, the West Sydney Tigercubs have donated their entire prize money to two charitable organisations – The Starlight Children's Foundation and Ronald McDonald House Charities.
The West Sydney Tigercubs, consisting of Nepean, Hills Bulls and Norwest Junior associations, dominated the 2022 Junior Nationals tournament, where seven of their teams were crowned champions.
Awarded with a total of $2000, the Tigers committee generously agreed to donate all their prize money – with $1000 donated to the Starlight Children's Foundation and $1000 to Ronald McDonald House Charities.
On behalf of the Tigers committee, Stuart Hartley, Nepean Oztag Licensee, addressed the group's decision to donate to these organisations.
"Our decision to support these charities is their direct relationship with children," Stuart said.
"We'd also like to thank Australian Oztag for the opportunity to support these charities through the Championship prize money," he said.
The Starlight Children's Foundation (SCF) is a non-profit organisation that aims to brighten the lives of seriously ill children and their families during their time of need.
It provides entertainment, education, and support services to children in hospitals and communities across Australia.
"A huge thank you to Oztag for your very generous donation, we really can't thank you enough," Stacey, a representative from the SCF said.
"Know that your support really helps Starlight to bring fun, joy and laughter to seriously ill kids and their families because happiness really matters!" Stacey said.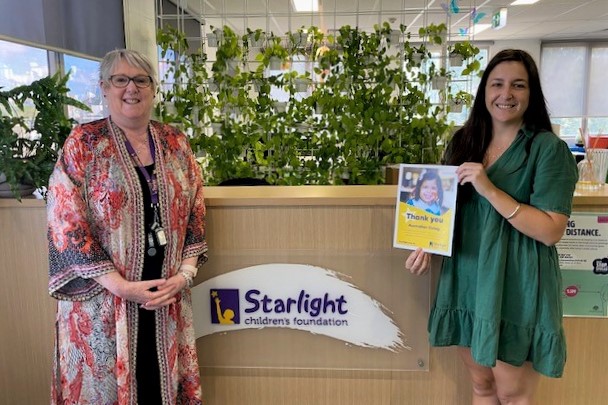 Ronald McDonald House Charities (RMHC) on the other hand, provides accommodation and support services to families with seriously ill children.
The organisation operates a network of houses around the world, providing families with a home away from home during their child's treatment.
"On behalf of Ronald McDonald House Charities Greater Western Sydney, it is absolutely heart-warming to see your generosity surround our families," RMHC Fundraising Coordinator, George Tsokos said.
"When a child is diagnosed with a serious illness, it impacts the whole family. This is why your donation is so important… You give them a place to feel safe and supported when they need it the most… Thank you for making an everlasting difference," George said.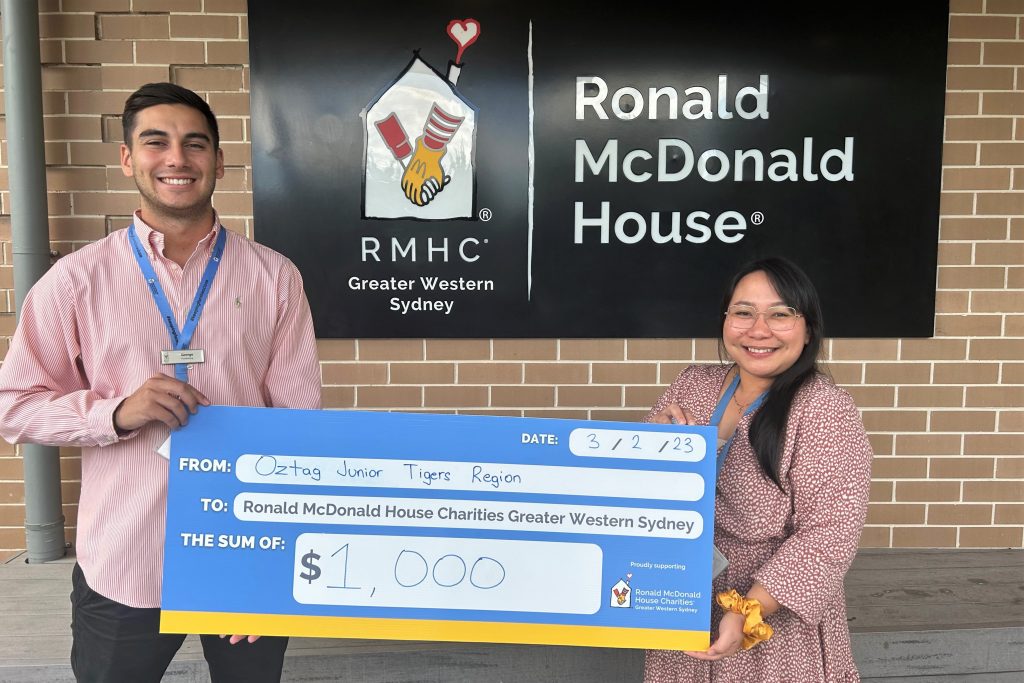 The donation from the West Sydney Tigercubs proves the positive impact that sports can have on the community – the act of giving back and making a difference in the lives of others.
To make your own donation to the SCF or the RMHC, please see below.